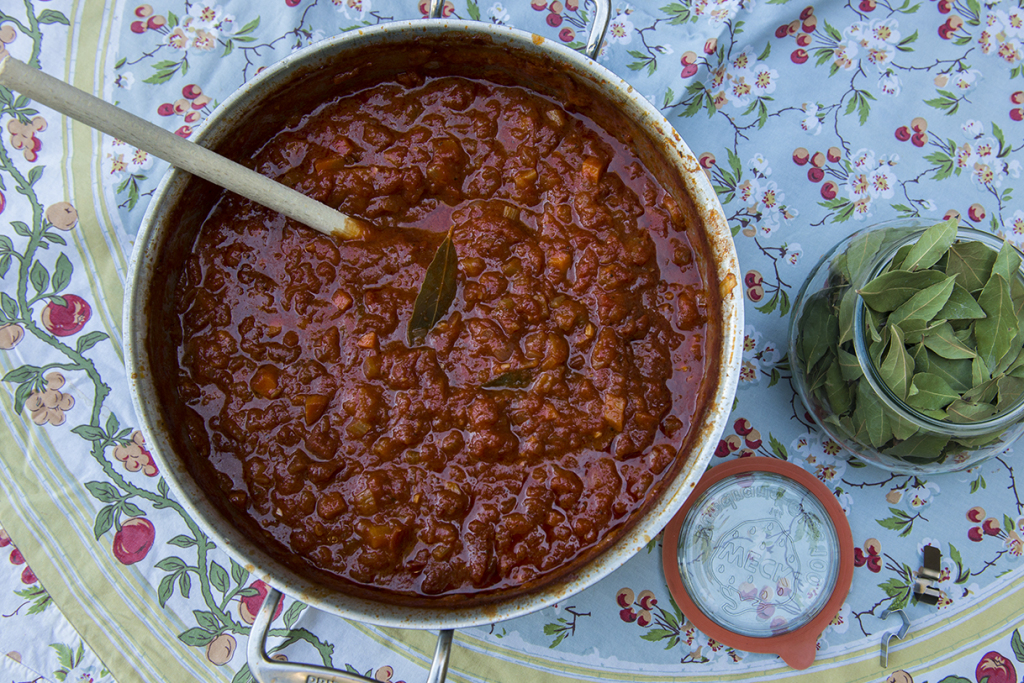 When I first started cooking, nearly everything I made was Italian. I had worked in a family-run Italian restaurant for many years and had tried (unsuccessfully) to replicate their marinara at home. To me, it was the quintessential red sauce, but like everything else food-related, that's all a matter of personal taste.
There are many disagreements on which ingredients should or should not be included in a true marinara sauce. I've tried several over the years but keep coming back to two particular sauces; one slow and one fast (I'll share this recipe soon). They are both staples in our house and I couldn't pick a favorite between them if I had to.
I've been making this slow-cooked marinara almost every month for well over 10 years. It's not the same as the one at my old restaurant but it certainly evokes a classic Italian Nonna's recipe. This one is a chunkier version, with a proper soffritto, and a depth that can only be achieved by simmering on the stove for at least 5 hours.
I prefer to make a huge pot so that any extra can be frozen or jarred. It's such a great time saver on busy nights!
Classic Marinara
2014-11-03 14:19:07
Ingredients
3 large onions or 6 small onions
1 whole garlic bulb
6 carrots (peeled)
6 stalks of celery
1 1/2 cups of extra-virgin olive oil
6 - 28oz cans of crushed tomatoes
6 bay leaves
Salt and Pepper
Butter (optional)
Instructions
Chop onion to a small dice and mince garlic finely. Heat oil briefly in a large, heavy bottomed pot. Add onion and garlic, season with salt and pepper and sauté until nearly translucent. In the meantime, chop carrots and celery (small dice) and add to pot. Season with salt and pepper again then sauté until the carrots and celery have softened (knife easily slides through). Add canned tomatoes and bay leaves. Stir sauce really well. Bring to a soft boil then reduce heat to a simmer. Simmer uncovered for 5 hours or more. Stir regularly. Sauce should thicken and reduce a bit. Cool, then remove bay leaves before using or storing.
Notes
Optional: Once the sauce is finished, you can add up to 6 TBL of butter to round out the flavors.
Adapted from Giada De Laurentiis
Adapted from Giada De Laurentiis
180360 https://www.180360.com/